Half-Life! One of the most influential 1st-person Shooter Video games of all times!
Probably coming 3rd after the Patriarchs Wolfenstein and Doom of id Software .
Wolfenstein 3D was published in 1992 and it was the game that brought the 1st person shooter genre into people's lives. The game had a World War II theme (just like its two dimensional predecessors: "Castle Wolfenstein" and "Beyond Castle Wolfenstein") and its 3D environment was getting the platform games of that era to a more lifelike situation.
Wolfenstein was groundbreaking but Doom got the "Shootem up" genre to a whole new level. On its release in 1993, Doom made an impact to the video game scene like nothing before or since. Better graphics, faster pace were the obvious improvements. The impressive part of Doom that many of the game design principles it introduced are still used in hundreds of titles today.
A week ago, John Romero, co-creator of Doom gave our world a present! With a tweet of his on January 15th, he casually announced that he developed one additional level to his intellectual child, DOOM! He provided a link for us to download and play it either on a web browser or as an add-on to the original game!
It's been 21 years since I made a DOOM level. Here's my version of E1M8 using DOOM1.WAD. https://t.co/ueKM7gBbXd pic.twitter.com/NlmA9aIALN

— John Romero (@romero) January 15, 2016
One of the most powerful DOOM weapon was the Plasma Gun. A device that was shooting plasma with electricity and did tons of damage to your enemies! That is why today we are talking about Plasma Conductivity!
Electrical resistivity (also known as resistivity, specific electrical resistance, or volume resistivity) is an intrinsic property that quantifies how strongly a given material opposes the flow of electric current. A low resistivity indicates a material that readily allows the movement of electric charge. Electrical conductivity or specific conductance is the reciprocal of electrical resistivity, and measures a material's ability to conduct an electric current.
The electrothermal instability (also known as the ionization instability ) is a magnetohydrodynamic (MHD) instability appearing in magnetized non-thermal plasmas used in MHD converters. In a non-equilibrium ionized gas with high Hall parameter the scalar electrical conductivity is depended on the electron density and the electron-heavy particles collision frequency.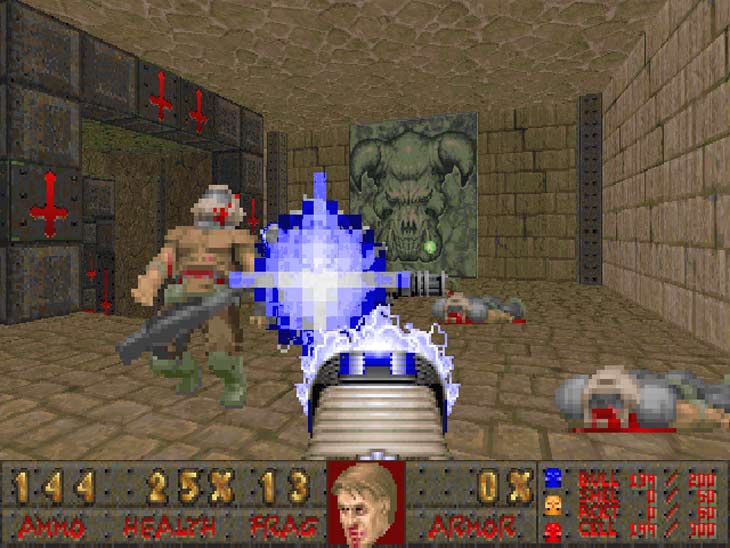 Since plasmas are very good electrical conductors, electric potentials play an important role. The potential as it exists on average in the space between charged particles, independent of the question of how it can be measured, is called the "plasma potential", or the "space potential".

Plasma Conductivity is given by the formula on the left where σs is the Plasma Conductivity in Siemens/m, ne is the electron density, e is the atomic unit of charge, me the electron mass and v the collision frequency.
Go ahead, check this equation and search whatever else you want to solve. You will find some help in our fxSolver video.
Also remember to follow or interact with us in our social media pages. You will find links below.