In our last blog post, we mentioned the scientific mind of a military man, Jean-Charled de Borda, who invented a very smart election method, and his name is on the Borda-Carnot equation.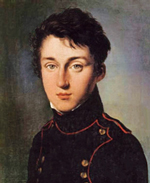 Today we are digging in the other half of the equation: Nicolas Leonard Sadi Carnot.
Carnot was also a military guy, but the ...