On January 5, 1933, construction begins on the Golden Gate Bridge, as workers began excavating 3.25 million cubic feet of dirt for the structure's huge anchorages. Four years later, on opening day (May 27, 1937) 200,000 bridge walkers marveled at the 4,200-foot-long suspension bridge, which spans the Golden Gate Strait at the entrance to San Francisco Bay and connects San Francisco and Marin County.
The Golden Gate is considered a marvel of modern engineering. Its 4,200-foot main span was the longest for a suspension bridge until 1981, while its 746-foot towers made it the tallest bridge of any type until 1993. It withstood the destructive Loma Pieta earthquake of 1989, and was closed to traffic only three times in its first 75 years due to weather conditions. Believed to be the most photographed bridge in the world, this landmark was named one of the seven civil engineering wonders of the United States by the American Society of Civil Engineers in 1994.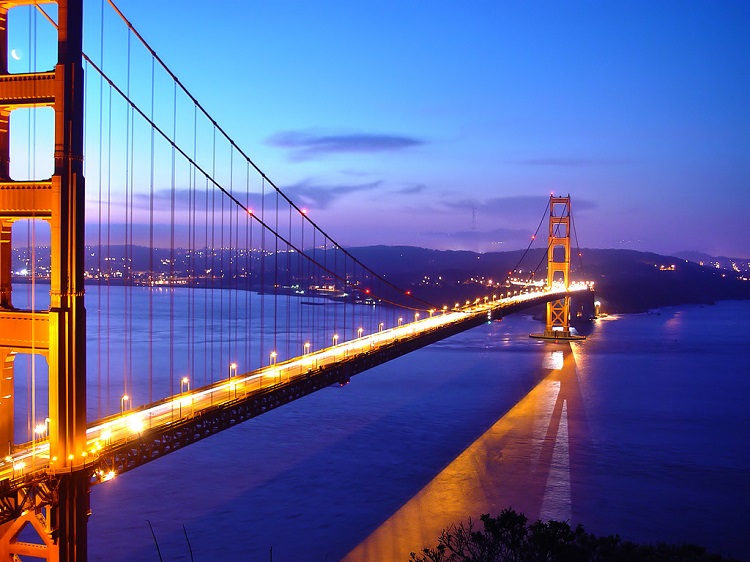 The weight of the roadway is hung from two cables that pass through the two main towers and are fixed in concrete at each end. Each cable is made of 27,572 strands of wire. There are 80,000 miles (130,000 km) of wire in the main cables. The bridge has approximately 1,200,000 total rivets.
Golden Gate Bridge, as a steel bridge, presents thermal expansion which affects its length. The main span of San Francisco's Golden Gate Bridge is 1275 m long at its coldest. The bridge is exposed to temperatures ranging from –15ºC to 40ºC. (a) What is its change in length between these temperatures?
This Worksheet, can give the answer! Check it and give us your feedback in our social media pages, which you can find below.